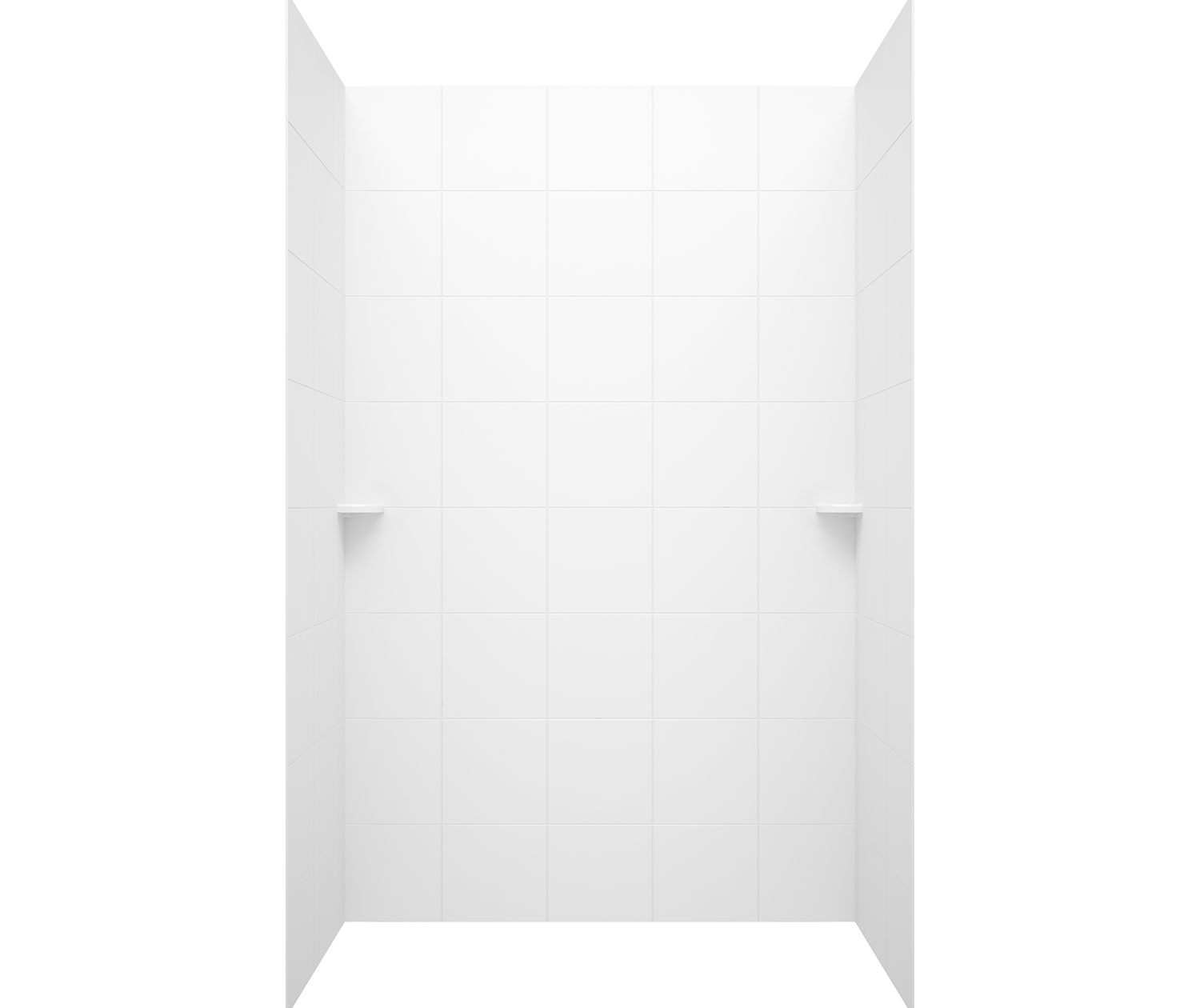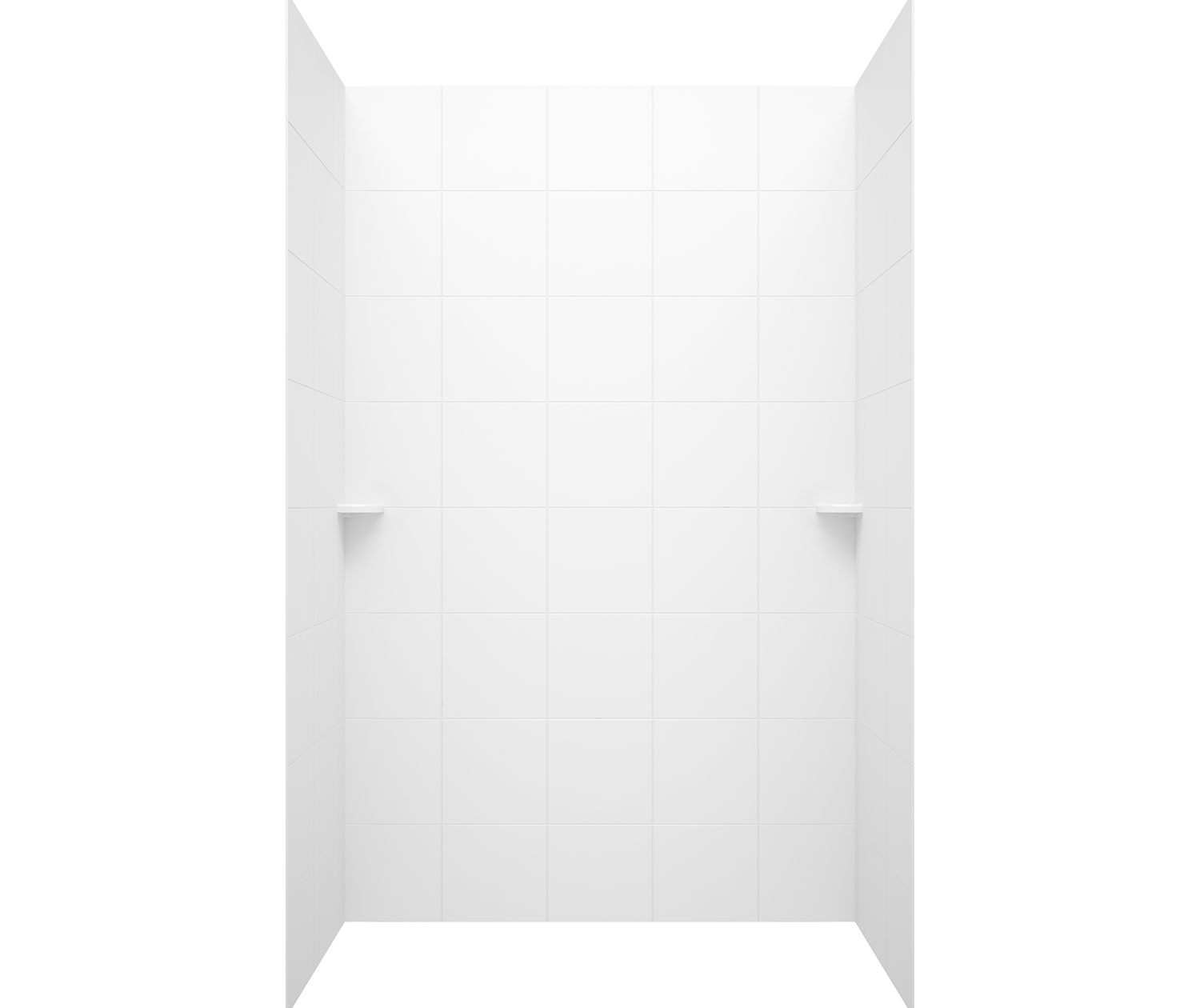 SQMK96-3662 36 x 62 x 96 Swanstone Square Tile Glue up Shower Wall Kit in White
Internet SKU: SQMK963662
Part Number: SQMK963662.010
---
---
USD$ 2,911.00
Product information
Key Benefits
Gracious 12-in square pattern.
Chamfered edges suggest the high-end look of travertine.
No grout to maintain; will not mold or mildew.
Durable and easy to clean; virtually maintenance-free.
Easier to install than tile; ideal for remodeling as panels glue up over existing surfaces.
Kit includes two side panels and one back panel.
Heat resistant - walls can handle steamer units
Characteristics
Traditional Design
Mixed Finishes
Easy to Clean
Note: Swanstone® products are individually molded and product unique variations. Product coloring, shading, chip, swirl, and concentration can vary from product to product due to the flow of material during the manufacturing process. Please take into account some of our products pictures may contain accessories that are not included with the product, and need to be ordered separately. Please contact Swan Customer Care to learn more about the color manufacturing process or about available accessories.

Dimensions
Approximative Weight
247.00 lb
Related Videos
Realistic, textured grout lines engineered into shower and tub walls.
EverGrout™ is the latest innovation from Swan that demonstrates our commitment to providing wall solutions that are easy, beautiful, and designed to last a lifetime. The engineered textured grout lines of EverGrout™ are easy to clean and maintain without the hassle of traditional grout. Now you can easily keep your shower walls beautiful for the lifespan of your shower. EverGrout™ textured grout lines are available on select Swan Solid Surface walls.
Discover EverGrout™
Installation Video: Swanstone Walls with Bracing
Installation Video: Swanstone Walls with Foam Tape
Installation Video: Swanstone Walls with Trims