Smart Solutions for Student Housing Development
Swanstone® Solid Surface is sustainable, stylish, and high-performing for the educational environment.
Let Us Quote Your Project
Commercial Shower Solutions That are Student-Proof
Residence halls are some of the most highly utilized spaces, so installed surfaces must withstand years of intense abuse.
Swanstone® Solid Surface shower walls and an assortment of complimentary products are up to the challenge, providing low maintenance and highly durable solutions.
Why Choose Swanstone® Low Maintenance Shower Walls for Student Housing Development
Chemical and Heat Resistant to 450 °
Durable and Sustainable Solid Surface
30-Year Commercial Warranty
Why Swanstone® Groutless Shower Walls Makes Sense for Student Housing
Sustainability - Built to Last
Swanstone® Solid Surface products will appeal to campus administrators' life cycle cost concerns. It is highly resistant to heat from curling or flat irons and staining from hair dyes or harsh chemicals—making it a durable, highly sustainable, and a low maintenance choice for facility managers.
Stylish and Versatile
The visual appeal of student housing is often a factor when prospective students select their school. Swanstone® Solid Surface is available in various colors and wall patterns, allowing designers to select a product that meets their overall vision for the space.
Easy, Fast Install
Faster conversion times are possible with Swanstone® Solid Surface wall kits. One man or a small crew can complete the installations, enabling renovations during academic breaks without disrupting students.
Easy to Clean
Regular cleaning and maintenance for students and cleaning staff is easier with Swanstone® Solid Surface. The non-porous surface is highly resistant to mold, mildew, scratching, staining, heat and chemicals.
Once You Discover Swan Solid Surface Walls, You Will Never Go Back to Tile
Our high-performing Solid Surface walls are a smart choice when clients require stylish and sustainable products. Our walls are easy to trim or cut onsite for a custom fit.
Traditional Residence Halls - Communal Bathing Spaces
When designing for a common bathroom that may be shared with an entire floor of students, utilizing durable and sanitary surfaces are a top priority. Swanstone® Solid Surface will stand up to the rigors of residence hall living year after year and maintain a like-new appearance.
Contact us for a Quote
Get in touch with one of our specification managers to quote your next project or to receive more information.
Suite style dorms often have a shared shower space between residents. While there is a bit more privacy than residence hall bathrooms, the shower space must still be both durable and easy to clean for multiple users.
Swanstone® shower walls blend beauty and durability and come in various styles, making them the ideal choice for student apartment projects.
When accessible accommodations are required for students, pair Swanstone® Solid Surface walls with a Swan ADA-compliant barrier free shower base and accessories.
Stylish Color Offering and Innovative Features
Concrete Color Series
Get inspired with Swan's Concrete Color palette! Featuring colors inspired by nature, our Concrete Color series is sure to bring a modern flare to your design. Concrete is trend-setting look that can now be achieved with our low maintenance and long-lasting Swanstone® Solid Surface material. Choose from Birch, Limestone, Charcoal Gray, Ash Gray, Sandstone, and Clay.
SWANSTONE® COLOR VARIANCE:
Swanstone® products are individually molded and produce unique variations. Product coloring, shading, chip, swirl, and concentration can vary from product to product due to the flow of material during the manufacturing process. Please contact Swan Customer Care to learn more or ask questions about the color manufacturing process.
View Concrete Series Walls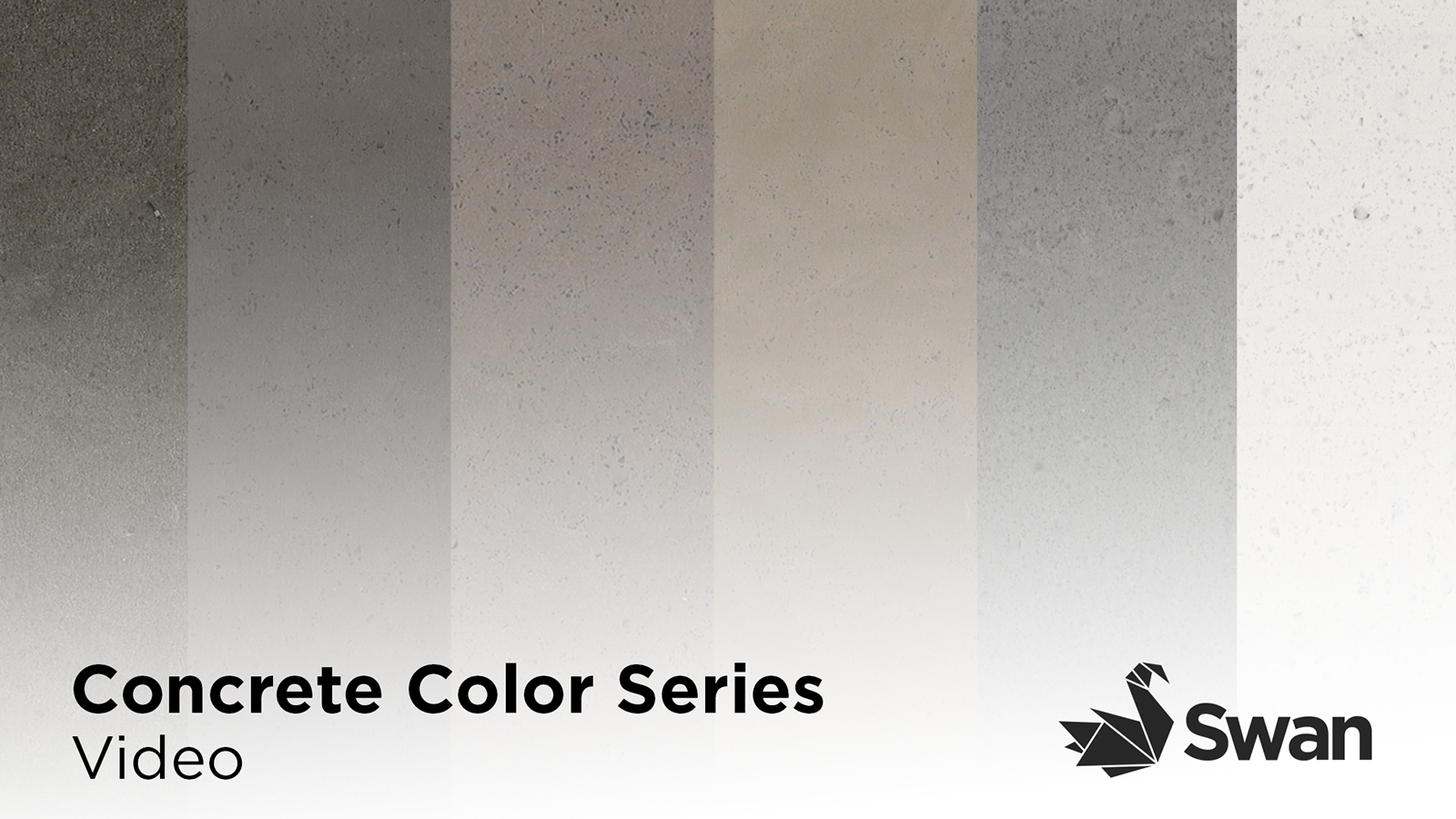 Concrete Color Series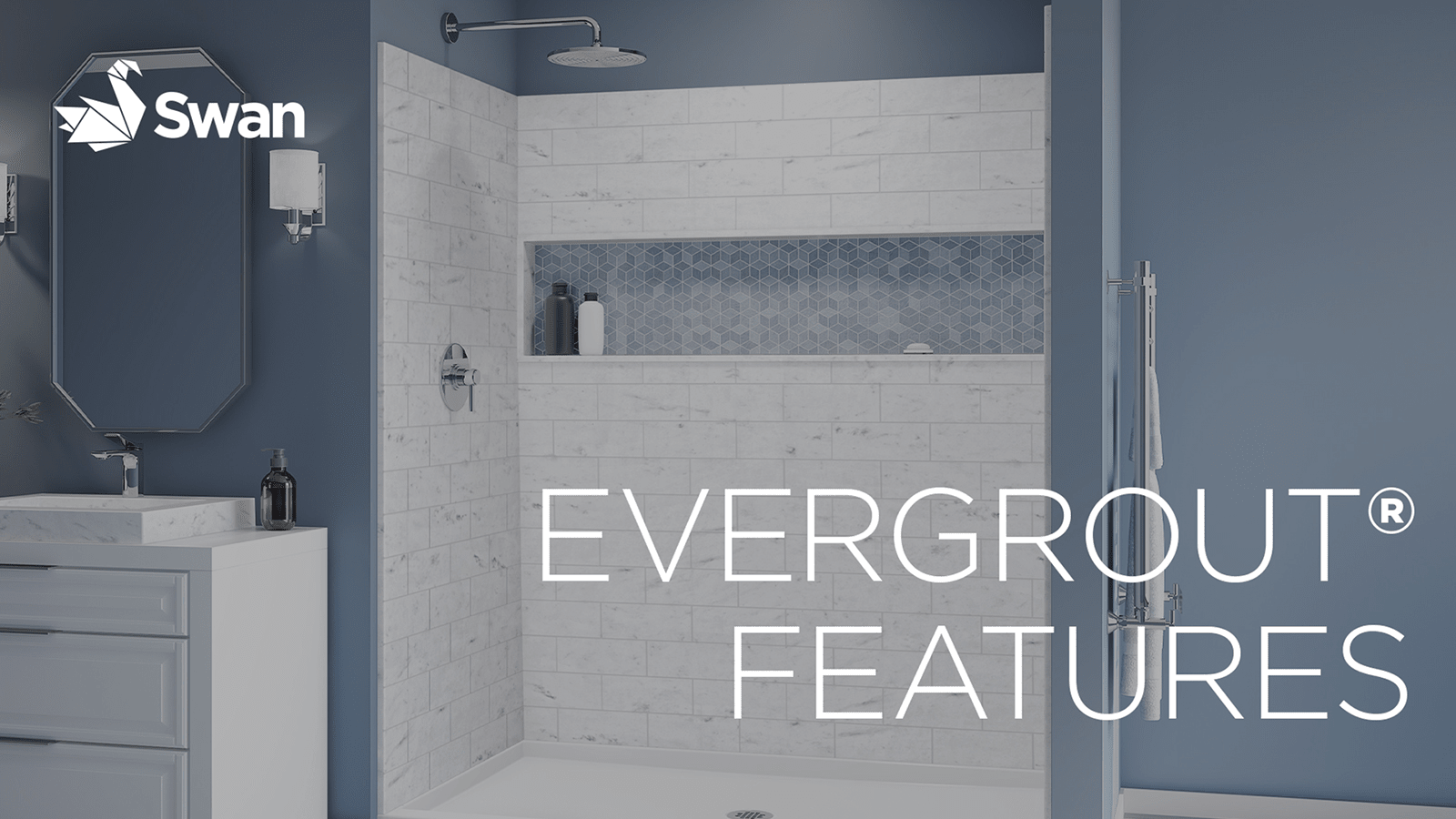 EverGrout™ Technology
Swan is committed to Eco-Friendly Solutions
Being eco-friendly and using sustainable products are an important step to help protect our planet and the health of those that use our products. When you purchase a Swan product for your student housing project, have confidence that our products have met strict certification programs.
GREENGUARD®
GREENGUARD® Certification Programs give assurance that products designed for use in indoor spaces meet strict requirements and certifies products for low chemical emissions to maintain healthy indoor air quality.
GREENGUARD® Gold
GREENGUARD® Gold Certified products have the most stringent guidelines for VOC emissions, which is important to sensitive populations, including children and the elderly.
MindClick
MindClick is a certification program that assesses products for their sustainability and social responsibility. Products that meet the MindClick standards have been evaluated across multiple categories.
Wish to learn more about sustainability?
Are you in student housing management seeking to increase revenue by adopting the best practices of green transformation? Flip your way to a sustainable future today with our comprehensive guide on sustainability!
Samples For Design Professionals
Material Bank can provide wall samples to professionals in the architecture and design industries.
Discover Our Featured Shower Wall Patterns
Our shower wall solutions are available in a classic, smooth wall style, and various realistic tile patterns. Select tile patterned shower walls feature EverGrout™ maintenance-free, textured grout lines.
Contact us for more information today!
Have some questions about Swanstone®? Unsure if these products are the right fit for your project? Fill out this form, and a member of our sales team will be happy to contact you to answer all of your questions!