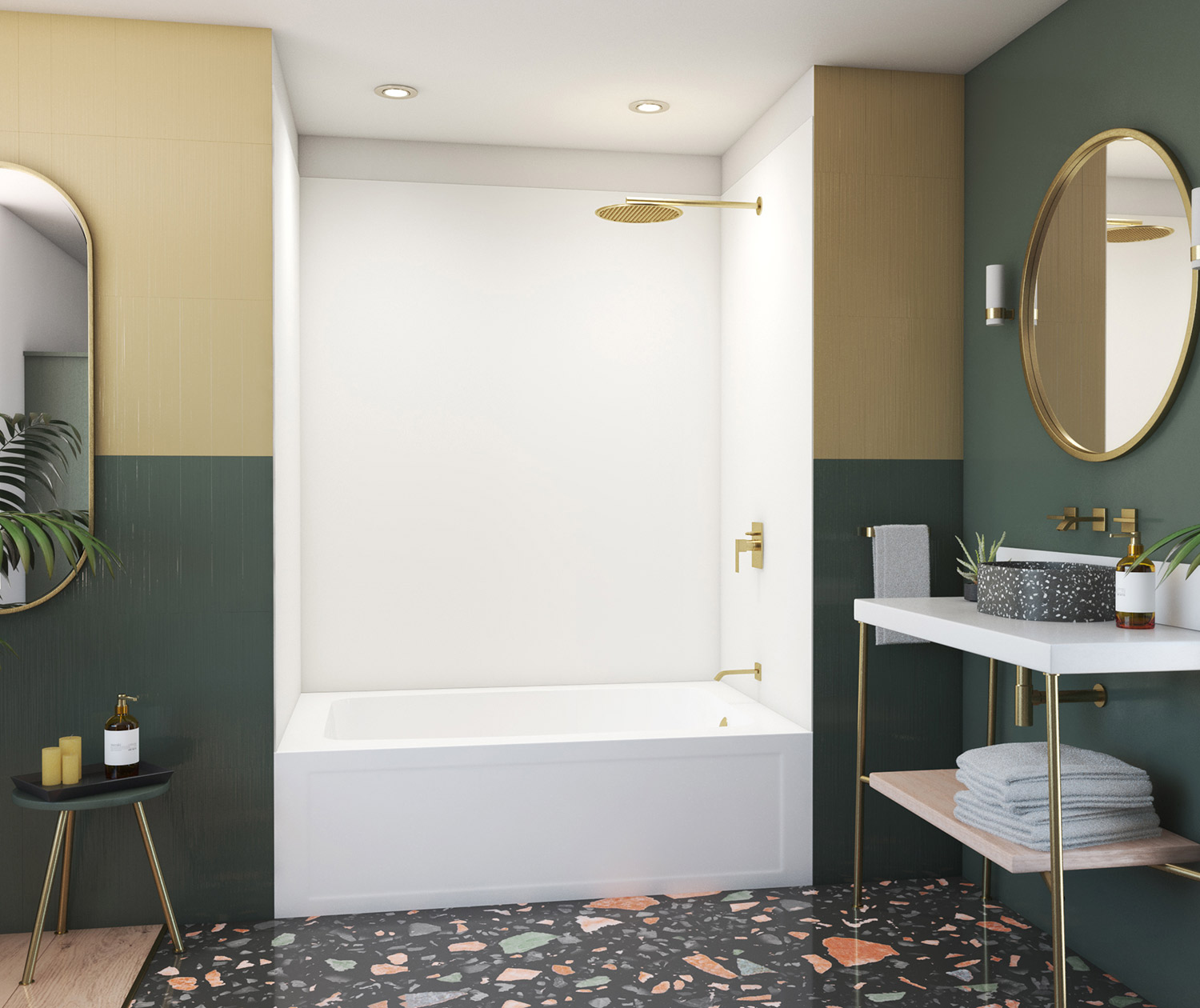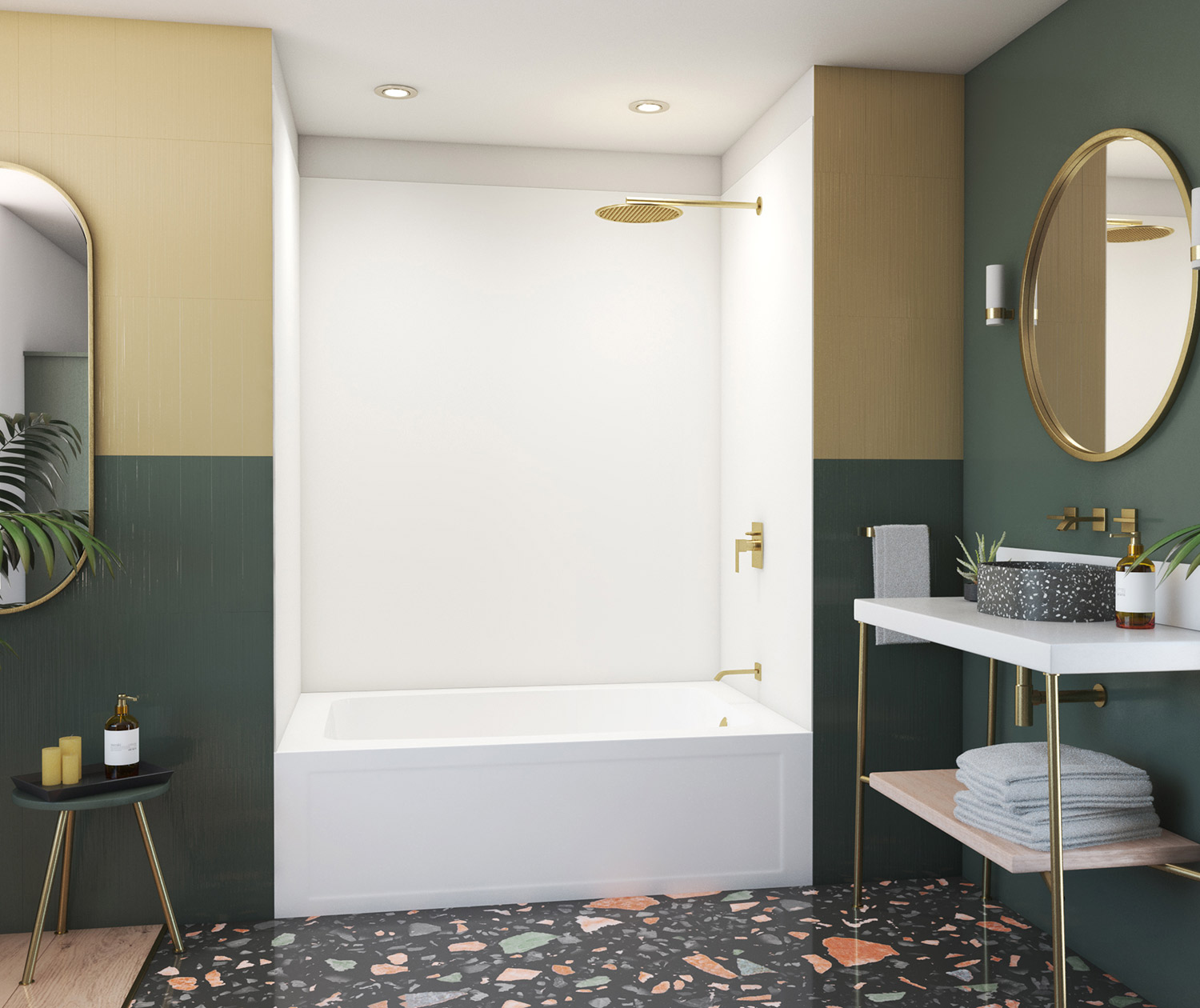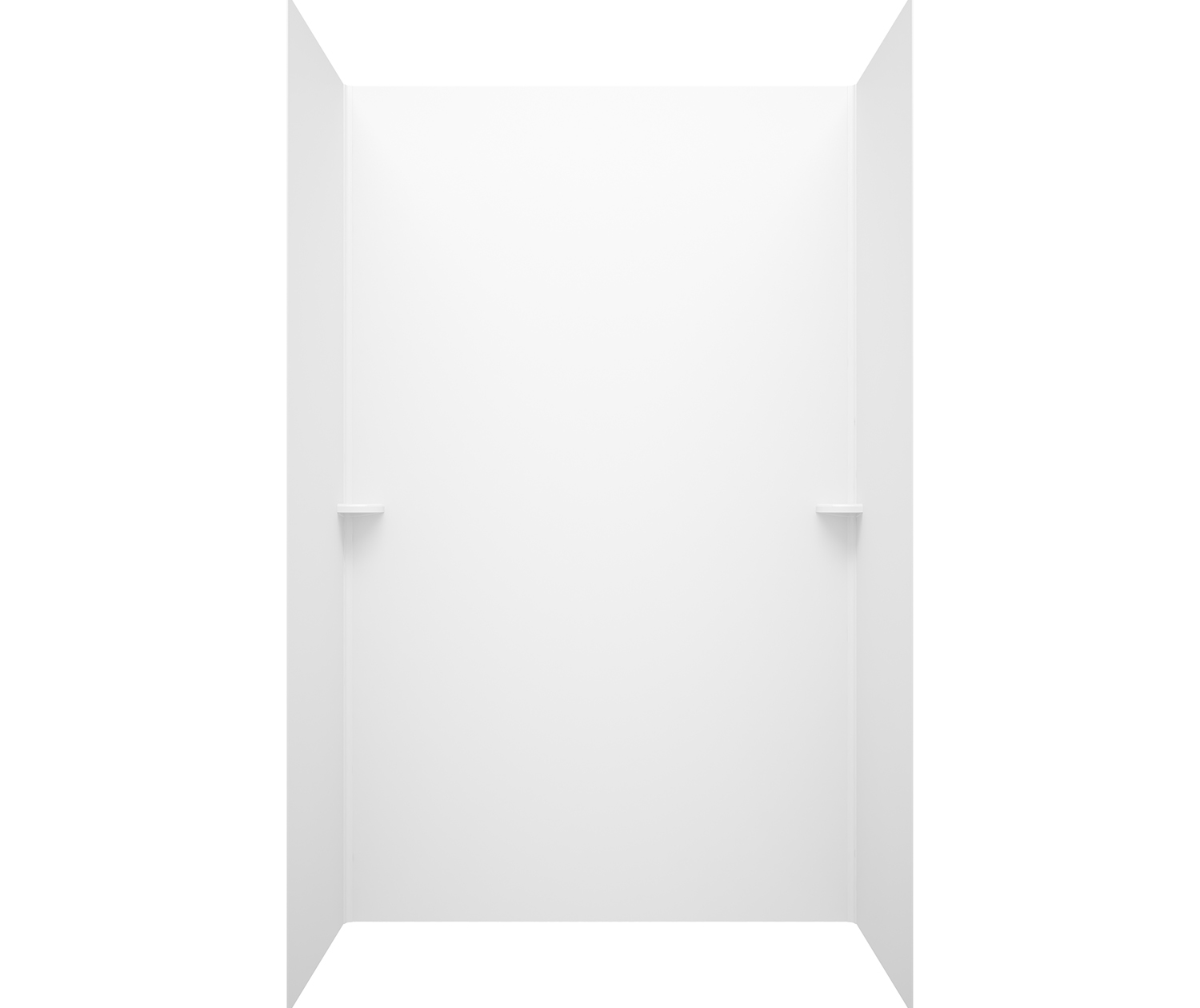 SK-366072 36 x 60 x 72 Swanstone Smooth Glue up Tub Wall Kit in White
Internet SKU: SW000016
Part Number: SK366072.010
---
---
USD$ 2,495.00
Product information
Key Benefits
Swanstone® Shower Kit designed to fit multiple shower floor sizes including ADA barrier free floors.
Kit fits shower floors 36" deep x 60" wide or smaller. Panels are 72 inches tall.
Extra inches make is easy to trim-to-size.
Reinforced solid surface means color and texture run all the way through and cannot wear away.
72" Height eliminates need for batten strip.
Will not mold or mildew, no grout to clean.
Ideal for remodeling - panels glue up over existing surface.
Coordinates with Swanstone® Vanity Tops, Shower Floors and Decorative Panels.
Kit includes: Two side panels, one back panel and two corner molding strips.
Heat Resistant - walls can handle steam units.
Compression molding means superior durability.
Attribute Set
Installation Type : Glue up
Lead time : Standard
Material : Swanstone
Residential Warranty : Lifetime limited
Commercial Warranty : 30 Years
Cut to Size : Yes
Characteristics
Easily Trim to Fit
Easy to Clean
Bestseller
Note: Swanstone® products are individually molded and product unique variations. Product coloring, shading, chip, swirl, and concentration can vary from product to product due to the flow of material during the manufacturing process. Please contact Swan Customer Care to learn more or ask questions about the color manufacturing process.

Dimensions
Approximative Weight
185.00 lb
Related Videos
Realistic, textured grout lines engineered into shower and tub walls.
EverGrout™ is the latest innovation from Swan that demonstrates our commitment to providing wall solutions that are easy, beautiful, and designed to last a lifetime. The engineered textured grout lines of EverGrout™ are easy to clean and maintain without the hassle of traditional grout. Now you can easily keep your shower walls beautiful for the lifespan of your shower. EverGrout™ textured grout lines are available on select Swan Solid Surface walls.
Discover EverGrout™
Installation Video: Swanstone Walls with Bracing
Installation Video: Swanstone Walls with Foam Tape
Installation Video: Swanstone Walls with Trims