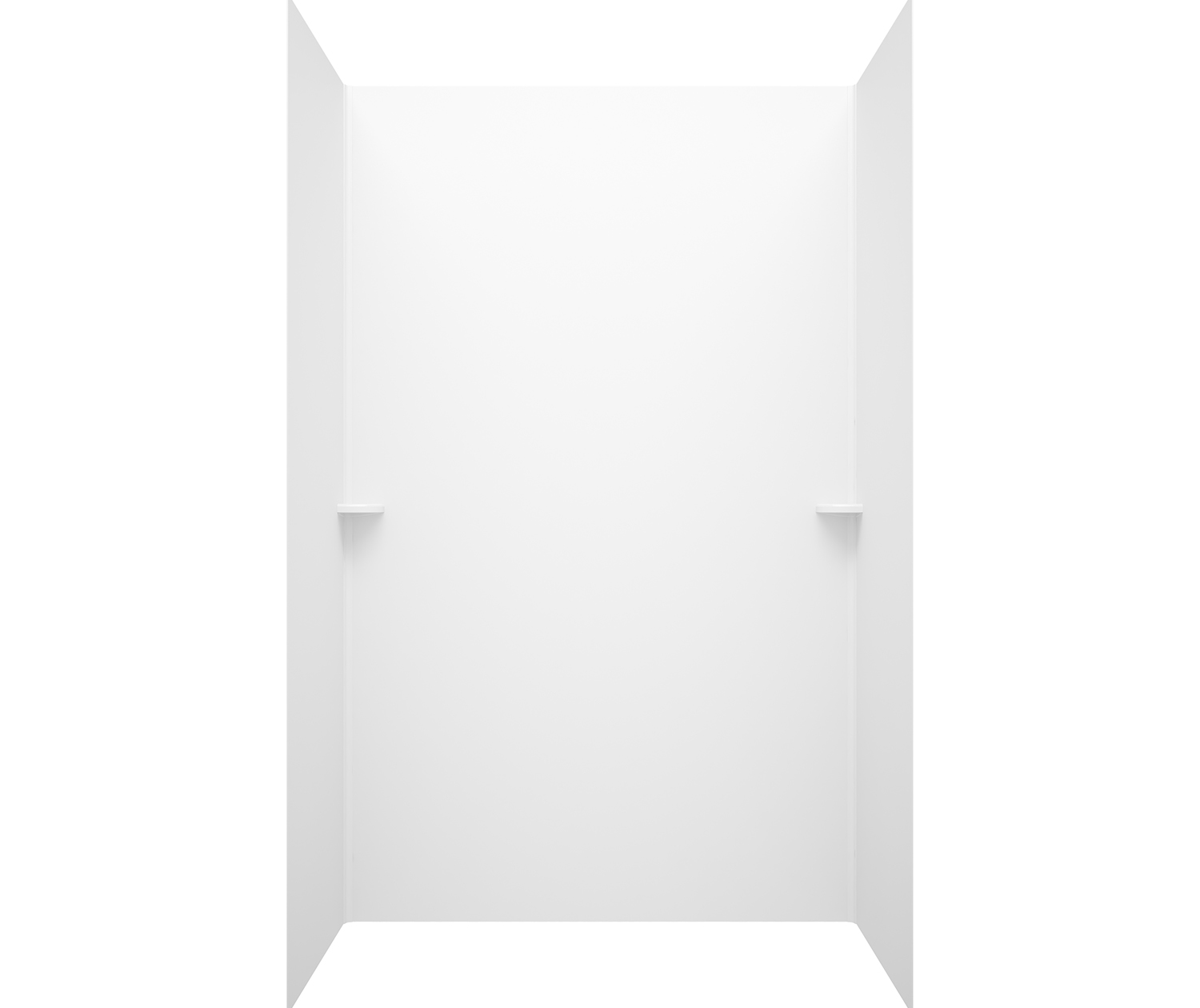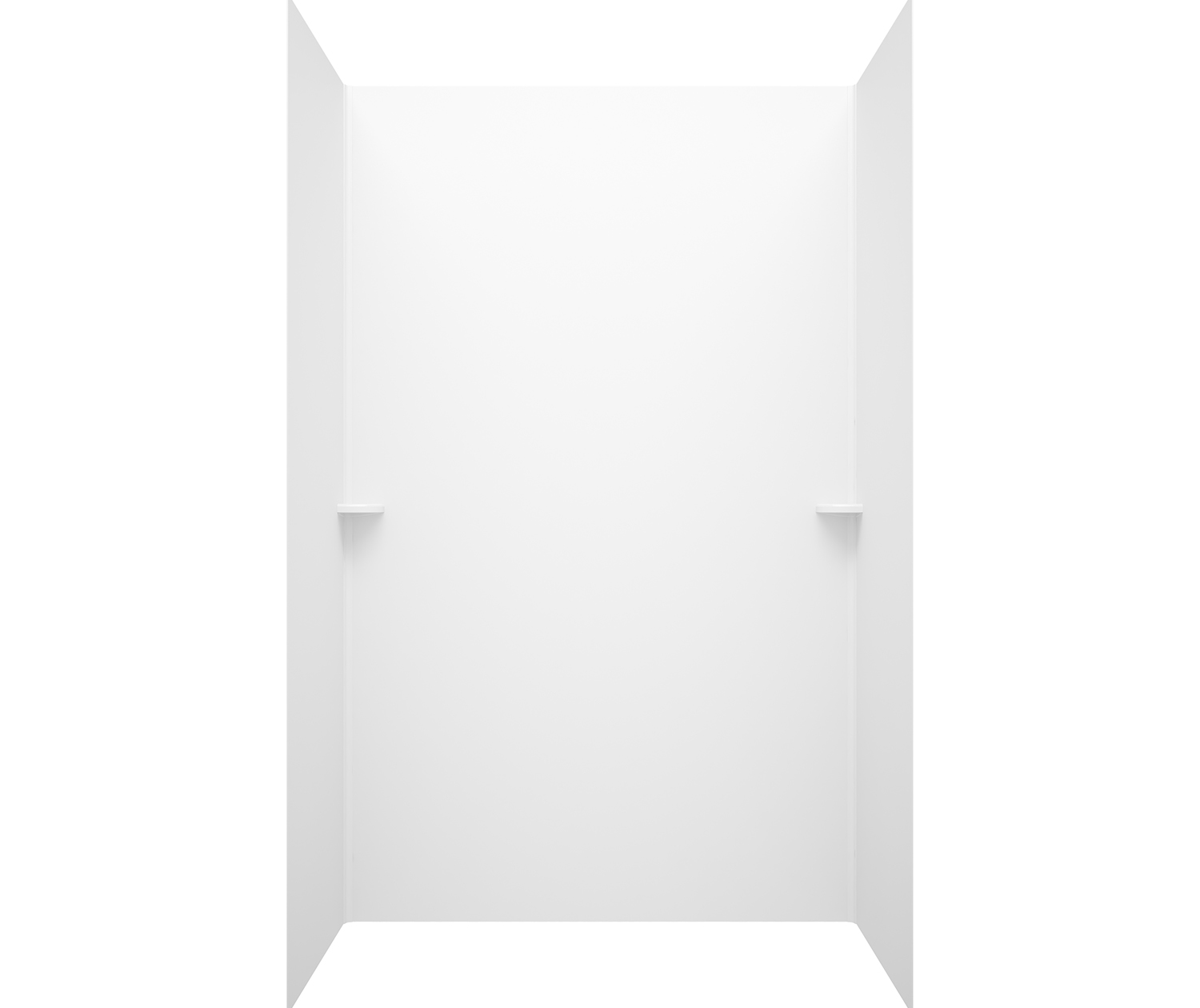 SK-364896 36 x 48 x 96 Swanstone Smooth Glue up Shower Wall Kit in White
Internet SKU: SW000015
Part Number:
---
---
USD$ 2,605.00
Product information
Key Benefits
Designed to fit multiple shower floor sizes from 36" deep x 48" wide or smaller.
Extra inches make it easy to trim-to-size.
Reinforced solid surface means color and texture run all the way through and cannot wear away.
Will not mold or mildew, no grout to clean.
Ideal for remodeling - panels glue up over existing surface.
Coordinates with Swanstone Vanity Tops, Shower Floors and Wainscoating.
Kit includes: Two side panels, one back panel, corner molding strips and two corner soap dishes.
Heat resistant - walls can handle steam units.
Compression molding means superior durability.
Attribute Set
Installation Type : Glue up
Lead time : Standard
Residential Warranty : Lifetime limited
Commercial Warranty : 30 Years
Characteristics
Easily Trim to Fit
Easy to Clean
Bestseller